Remodels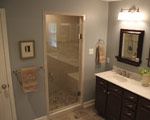 Take an old room and make it new! Be it a kitchen, bathroom, or any other space in your home, Capital Construction can help make your remodeling dreams a reality.
Remodels »
Commercial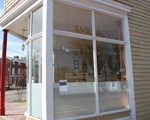 We pride ourselves in our quality commercial work.
Commercial »
Showroom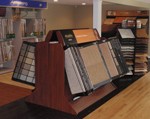 With our private and custom showroom, we offer our customers the ability and convenience of one stop shopping with a knowledgeable design expert.
Showroom »
"
I can't begin to tell you how much we are enjoying our new spaces. I feel as if we have a brand new house—and it's beautiful. Thanks so much to you for your patience with us. It was a long drawn out process and we stalled at times, so I appreciate you hanging in there with us at our pace. The job couldn't have been completed without the expertise of your talented crew. The whole picture shows how hard you're working to have a successful business that strives for customer satisfaction. Thank you again to you and your crew for all you did for us. I love my house.
"
Fondly, Kay Seidenberg